Thank you all for a fantastic 2017 at Ideon Science Park!
At Ideon Science Park we are several organisations working hard every day to make this the best place to be if you want to change the world. As we are coming to the end of the year, it is good to look back at what has happened to make sure that we are on the right track.
During 2017, new large corporations have moved in, like TÜV Rheinland, Schneider Electric, Volvo Cars and Continental Automotive AB. Startups like Sensative, Vultus and Tendo been awarded and garnered interest from the media. Long time Ideon companies like BoneSupport and Terranet have been listed on the stock market. And the first company to be listed on First North outside of Stockholm, was Acconeer at a meeting in Malmö!
Beyond, the unique corporate accelerator run by Ideon Open and RISE, and Ideon Takeoff; the co-working space for Ideon Innovation alumni companies, have been opened. As have the new networks Ideon Marketing and Sales and the Medicon Valley Alliance Medtech.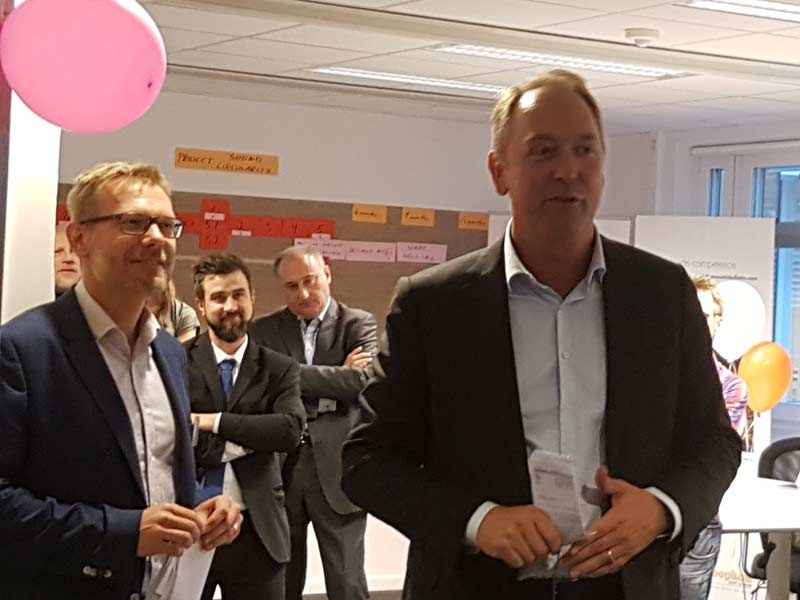 In May, Ideon Innovation organized the event Yes Day, a day focused on female entrepreneurship. Ideon Innovation is also making waves with the Yes Way, a ground-breaking initiative for creating new platforms for female ideas, networks and business building.
But most heart-warming this year was the event Ideon Coder Kids, where ARM, Sony, Axis and Volvo Cars together helped 80 kids between 7 and 12 years to try their hand at programming! The joy and pride of the children showing their self-made games was priceless, and the co-operation between the companies in the park was fantastic!
What happens next year
Looking into 2018 we have new exciting things to look forward to.
Ideon will be helping University of Nigeria, Nsukka to set up a science park with Ideon as a model and we hope to open up a market for our companies. Special interests to Nigeria are off grid power solutions including solar panels. Other international relations with possible new markets are Colombia, Indonesia and Spain. Let us know if you have any interest here.
Closer relationships will be tied with the Swedish Energy Agency, through organisations here at Ideon who are collaborating with the agency, and by a venture called Energy Innovation Node South lead by us, to increase the number of energy related innovations in the region.
Next year we are also looking forward to celebrating 35 years of innovation and entrepreneurship here at Ideon! We hope you will join us in the celebrations and in creating the solutions for the next 35 years!
Connect with us
If you are worried about missing out on all the fantastic news, don´t forget to register to our newsletter or follow us on Facebook, LinkedIn, Instagram or Twitter. At @miarolf you can follow me on Twitter. Let me know if there is anything you think we can do better.
May the Christmas holidays be full of family, friends and relaxed private time, you have earned it. And please come back in January with the aim of creating the best year ever!
Merry Christmas and a Happy New Year to you all.
All the best,
Mia Rolf, CEO Ideon Science Park