Ideon Marketing and Sales Network – latest trends with Gullers Group
November 9, 2018 @ 10:00

-

12:00
Welcome to the Ideon Marketing and Sales Network – a network open for everyone who work at a company located at Ideon Science Park. This time, we will find out more about the latest trends within communications from Niklas Rydberger from Gullers Group. 
With insights and views from the latest South-Southwest conference in Austin Texas (SXSW), the Conference in Malmö and Me Convention in Stockholm, Gullers Group presents the latest trends in communication. There are ideas and thoughts from Elon Musk, Melinda Gates, Harvard professors and startup visionaries, and a review of trends and challenges in both AI and digital human rights as well as data driven storytelling, transmedia storytelling and entertainment. All of this interpreted by Gullers Group, one of Sweden's leading agency for social activists and influencers.
We will also make room for discussions in the group about ideas, challenges and thoughts we have about our own marketing and sales efforts!
About Niklas Rydberger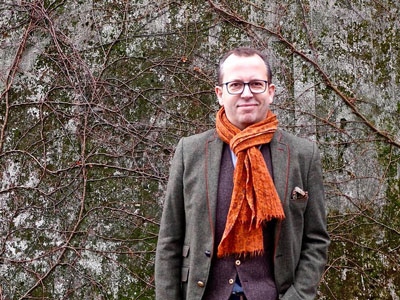 Niklas is the office manager for Gullers Group in Malmö. He has great experience within strategic advisory and brand development in Sweden and the UK. He also has extensive experience in crisis management and by coaching management teams in complex change work. Niklas works with private customers as well as public companies and associations. Niklas has held senior positions at several communications agencies and has been Agency Manager at Sund Kommunication (Grayling) and Kommunicera.
Welcome!
Related Events