Ideon Sharp Minds Sessions – with Jon Hauksson and Anders Bengtsson
May 8, 2018 @ 08:00

-

09:30
Ideon is launching our Mentorship program with great entrepreneurs and leaders from the park. Here is your chance to get to know them better and hear their stories. How did they get started, what's been the biggest learnings, would they have done things differently, what are their plans for the future? And how will they help you as a mentor if you win? This, and more, you can find out at our Sharp Minds Sessions during 2018.
Our first meeting is on May 8 with Jon Hauksson and Anders Bengtsson. Jon is one of our five mentors this year and this is your chance to get to know him better. Anders is the CEO of Dimitra AB and Parner at BTAB Invest AB, and one of the investors in Storytel. 
At this breakfast meeting, you can hear the story about Storytel and how Anders Bengtsson came to invest in the company. What has the relationship between entrepreneur and investor been like? What was it that grabbed Ander's interest in the first place? How are Jon and Anders collaborating today? 
About our speakers
Jon Hauksson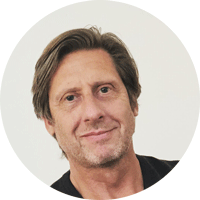 Jon Hauksson has a Bachelor and Master's Degree in Computer Science from Lund University. In 2005 he co-founded Storytel Sweden AB with Jonas Tellander. The company was called Bokilur at first. Until recently, Jon was the Technical Manager of Storytel. During the last couple of years Jon has been acting as an Angel Investor for many startups and has now stepped down from the operational role in Storytel. Some of the startups that he has invested in are Delibr, Elobina, Dream Troopers AB (where he is also a Board Member) and Beatly.
"I am in the program to share, meet interesting entrepreneurs, learn new things and hopefully find companies to invest in", Jon Hauksson.
Anders Bengtsson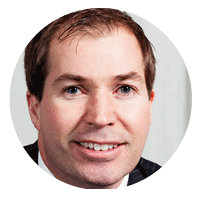 Anders Bengtsson over 20 years of experience as Managing Director of small and medium sized companies and several years as a Management Consultant for, among others, Semcon AB. Anders is the founder of Dimitra AB and Partner of Bengtssons Tidnings Aktiebolag. He has made investments in areas such as IT, mineral resources and mining, real-estate and renewable energy. Anders Bengtsson is a Board member of Diös Fastigheter AB (publ) and Scandinavian Biogas International AB among others. 
"I invest in companies that streamline and/or are entertaining without being time thieves", Anders Bengtsson.
Program
8 AM: Breakfast is served!
08.30-09.30: The talk and Q&A 
Welcome!!