Innovation Square with Storvix
February 14 @ 08:15

-

09:00

Free
Welcome to our Innovation Square! A fast paced meeting where we talk about ideas and challenges, open innovation style.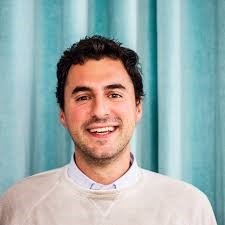 Luca Minoja
This time, Luca Minoja from Storvix  will talk about their cognitive storage array called IntelligentFiler and how they use concepts taken from behavioural science and artificial intelligence to develop the solution.
Luca has this to say about his presentation:
"Typically, I like to present it as a concept of human-machine interaction with a strict parallelism with the automotive industry by taking the example of the car's autopilot and the driver's assistance optional packages. The next step is to ask, what if you can have an autopilot system for your IT devices (in our case a computer data storage system but it can be true for other devices too)? From here it will be interesting to talk about what people are expecting from a system that can assist us and look after us in order to avoid possible mistakes and automatically optimise itself for the best performance."
Breakfast is served from 08.15 and we kick off our meeting at 08.30.
Welcome!
Related Events