The art of merging open innovation and intellectual property rights
June 12, 2018 @ 08:30

-

10:30
A breakfast seminar with Ideon Open, Innovation Skåne, Advokatbyrån Gulliksson and Ström & Gulliksson
Welcome to a breakfast seminar with Ideon Open, Innovation Skåne, Advokatbyrån Gulliksson and Ström & Gulliksson where we will go through an actual case and discuss the levels of agreements that needs to be in place for open innovation collaborations to work. The meeting will be opened and moderated by Carl Malm from Innovation Skåne. 
Open innovation promotes a more open way of working, as it brings together experts from different areas to find a better solution than what exists today. Some of the world's best companies have achieved the results they wanted through open innovation, or as Bill Joy at Sun Microsystems explained it:
"The idea behind our Java strategy was that the smartest people in the world don't all work for us. Most of them work for someone else. The trick is to make it worthwhile for the great people outside your company to support your technology. Innovation moves faster when the people elsewhere are working on the problem with you."
So how can large companies work together with universities, governmental institutions and small companies in an open innovation process and feel like they are getting a good deal and not loosing their intellectual property? What happens if the collaboration is successful, who owns the product? And more importantly, what happens if the joint venture is not successful? How do you strike a good balance between openness and intellectual property rights, without putting a damper on the ideas?
Program
08.30-09.00 Breakfast and registration
09.00 – 10.30 Seminar and Q&A
Location: Square, Ideon Agora, Scheelevägen 15, Lund
About our speakers
Arne Hansson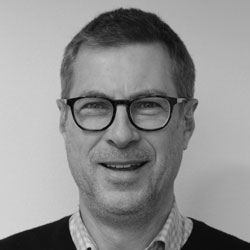 Arne Hansson is CEO of Ideon Open where he has worked as Innovation Consultant since 2015 with clients like Stora Enso, Bona, Sandvik, Perstorp and the Swedish Energy Agency. Arne has also started various businesses, like the Personal Security app WalkMeHome, launched globally in 2012.
Carl Malm
Carl is Industry Alliance Manager at Innovation Skåne. Before starting at Innovation Skåne Carl founded and ran businesses within the fashion industry and rental of event equipment and tents. Carl has a background from Engineering Physics and Business Administration at Lund University. Areas of expertise at Innovation Skåne: Materials, Sensors, Energy, Physics, Business Administration, Entrepreneurship.
Kristin Nilsson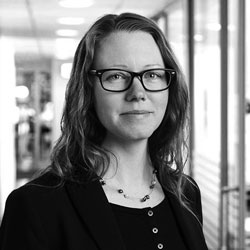 Kristin is a European patent attorney at Ström & Gulliksson. Kristin, with a masters in engineering physics from LTH, has a broad experience both from the industry and as a patent consultant in private practice. Her work has trained her in the art of preparing validity opinions, infringement and freedom-to-operate opinions.
"Patents can be an extremely valuable tool for harvesting value when working with Open Innovation. Open Innovation is extremely potent when it comes to ideation and finding new technology and new uses for old technology. Patents are many times essential for ensuring that Open Innovation leads to mutually beneficial business value", says Kristin Nilsson at Ström & Gulliksson.
Hans-Anders Odh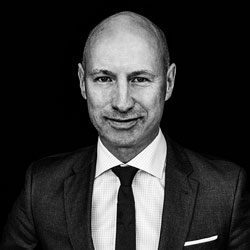 Hans-Anders is a partner at Advokatbyrån Gulliksson and has 20 years of experience in matters concerning commercial law, intellectual property rights, licensing, R&D agreements, market law and IPR litigation. Hans-Anders is experienced in technology transfer negotiations and agreements and has handled numerous joint research and development agreements, involving industry companies as well as universities and governmental bodies such as Vinnova.  He is a preferred adviser in mergers and acquisitions when the target company possesses valuable intellectual property rights and when an advanced IP Due Diligence is necessary. Hans-Anders is currently recommended in various ranking institutes such as Chambers, Legal 500 and in Managing IP.
"Open Innovation is a creative process for developing new innovations, which should not be confused with open source culture. In order for the development environment to be truly creative, I believe, on the contrary, that it is a prerequisite that the respective parties know-how, IPR and development results are given strong protection through agreements, at least in their respective areas of activity, says Hans-Anders Odh at Gulliksson. "
Welcome!
If you have any questions, please contact us at info@ideon.se.

Related Events