What are you selling? Ideon Marketing & Sales network with Helén Forssander
March 15, 2018 @ 10:00

-

11:30

Free
What are you selling?
This time, we've invited Helén Forssander from ROI Marketing to talk with us in the network. Helén is passionate about marketing and sales, and runs the company ROI Marketing, arranges the Business Academy (Företagarakademin) and manages the Facebook group Lundaföretagare, amongst other things.
Helén will talk about the psychology of sales. 80 % of sales decisions are based on emotions. We often intuitively reach a conclusion based upon our emotional response, which we back up with a logical reason. So how do you find out the reasons customers have for buying a product, and how should you adapt your message accordingly? Join us in the network to be a part of this discussion!
About Helén Forssander and ROI Marketing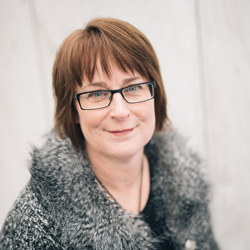 I have 15 years in product and marketing management work from international companies such as Procter & Gamble, Stimorol and Orkla. 10 years experience in personnel management and 10 years of project management experience. Wenell's project training and project management training.
People around me usually appreciate that I am making them think "outside the box". My favorite question is "Why?" …
About the Ideon Marketing and Sales Network
This meeting is open for all companies at Ideon Science Park. We support and help each other in the network on our road to success.
Related Events