The sun is shining, the air is warm, and you are sitting inside at an office. Why not take the next meeting outside instead? There are many cafés and inner gardens at Ideon where you can sit and enjoy the weather. One of these places is the outdoor office at MHC where they have solar panels generating electricity for your laptop (and some needed shade as well).
Grab a coffee at the café and give yourself some needed air and Vitamin D!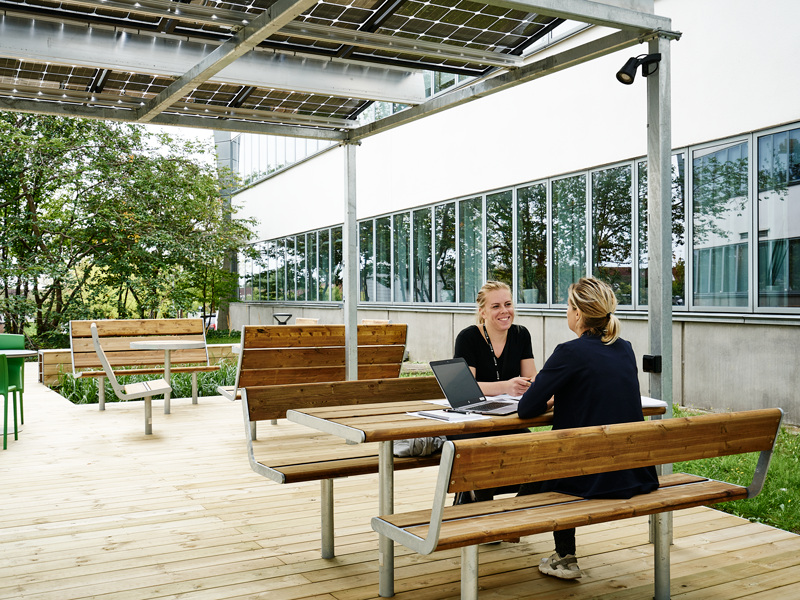 Solar panels power the electricity oulets
How to get there?
MHC is located at Mobilvägen 10 in Lund and the building is managed by Vasakronan.
The easiest way is to use the walkway/bike lane below the E22 or get of the bus at the stop Höjdpunkten.
Want to know more? Contact the team at Vasakronan!